STEP ONE: Select File | Export | Create Tax Settlement
and the following window will appear: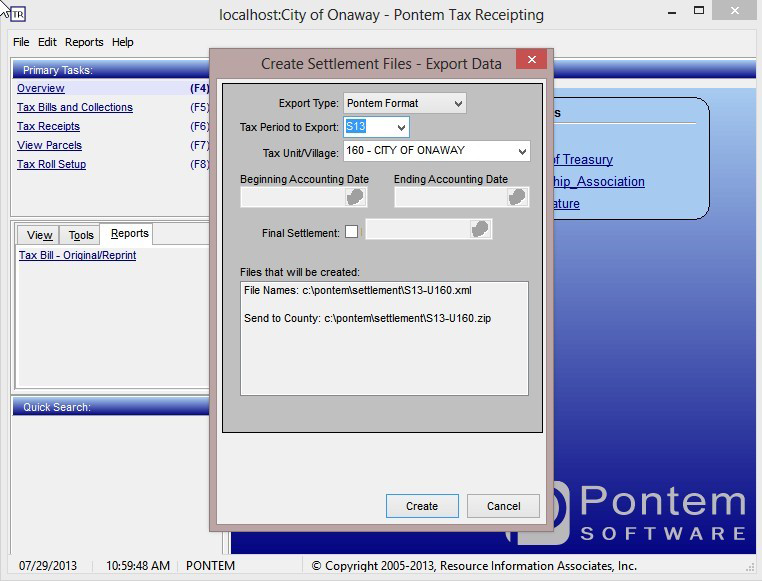 STEP TWO:
Make sure the 'Export Type' is Pontem Format
Click the Create button to create the Settlement File
By default, the settlement file you just created will be located on your computer at: c:\pontem\settlement\
The settlement file will be named something like: S13-U160.zip (S13 = the Tax Period; U160 = the Township/Village Unit Number; zip = compressed file extension)
STEP THREE: Creating an "As of Settlement" Report
Click on the 'Report Menu' at the top of your screen then select Tax Settlement.
Next choose the As of Settlement report.
NOTE: There's no need to modify the report filter; just run the report.
Once the report is visible on your screen click the Print button in the upper-left, then click on the check-box to select Print to File.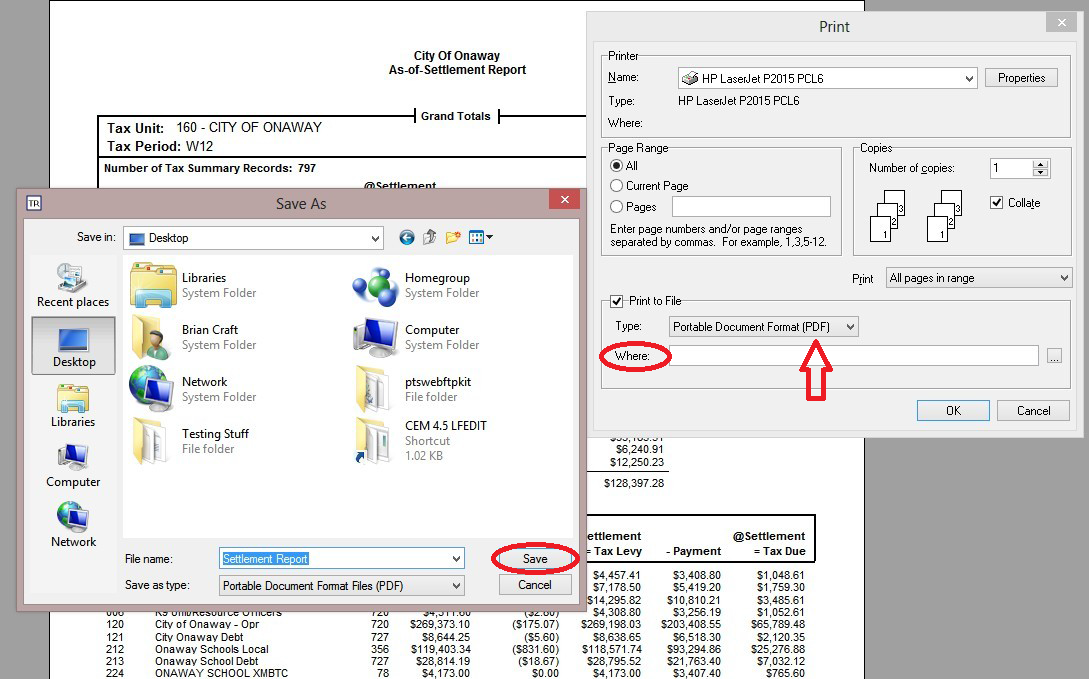 Next, select Portable Document Format (pdf) from the 'Type' field.
Finally, click the square box at the end of the Where field to get a 'Save As' window so you can indicate where you'd like to save the report and also what name you'd like to give the file.
Click the Save button.
Proceed to the next page for instructions on how to print your settlement file.
STEP FOUR: Printing the "As of Settlement" Report
Click the OK button and the file will be created in the location you selected in the previous step.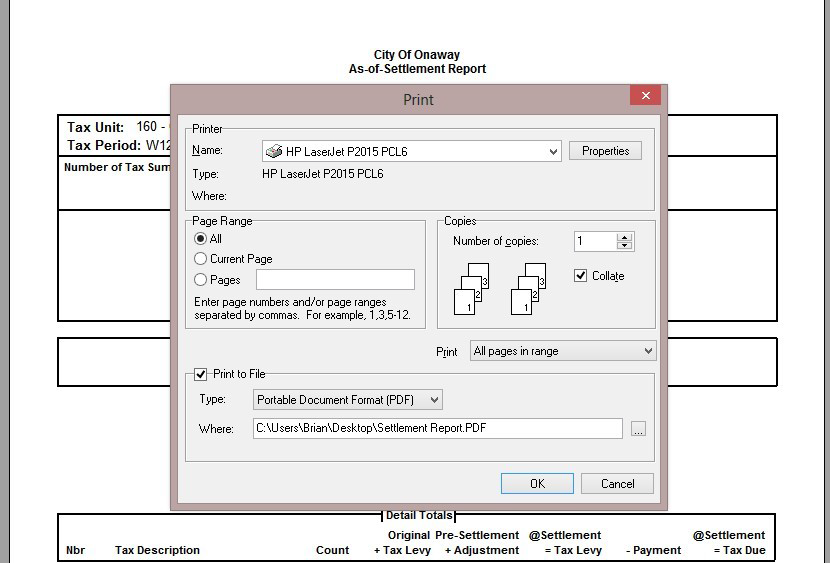 NOTE: You can attach the settlement file and report to an email or copy it to a CD or USB flash drive in order to share the information with others who need to receive it.